Features
Check Nubart's Features for audio guides
Free yourself from the maintenance and logistics associated with audio guide equipment.
Traditional audio guide devices consume valuable resources in a museum.
They must be stored, charged, sanitized, distributed, repaired and collected at the end of the tour.
To ensure their return, visitors typically need to leave a credit card or personal ID as a deposit, which is a potential security risk as well as a hassle for visitors
Nubart audio guide cards are the solution.
They work as a non-transferable key (patent pending) that allows easy and quick access to multilingual content directly from the visitor's smartphone. And they require no maintenance or staff support.
Since visitors can keep them, they don't require a deposit nor anti-theft protection to be lent out. They are also attractive and a nice collectible souvenir.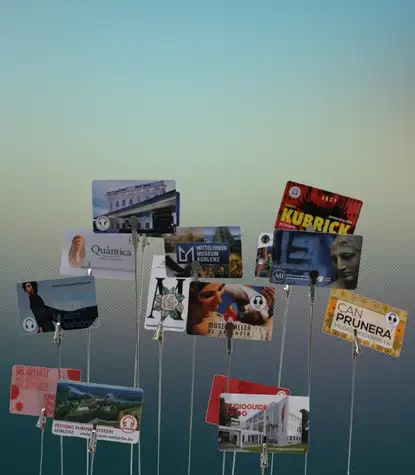 Don't invest resources in a museum app that no one will use
Museums moving away from conventional audio guides tend to consider native apps as an alternative. However, development of a museum app is expensive. They need to be developed twice (iPhone and Android), are generally not flexible for content changes, demand constant maintenance and require costly updates.
Beyond that, visitors are not inclined to install an app they are likely to use only once. The result is a very low download rate of only around 1% and hardly any ROI for the museum.
Nubart is a browser-based progressive web-app (PWA) that is accessed through a unique QR-code printed on our cards. It works instantly from any kind of smartphone (iPhone, Android, Windows, etc.), even from old models. No updates required!
Nubart doesn't consume the device's storage since the digital content is streamed. Offline solutions are also available.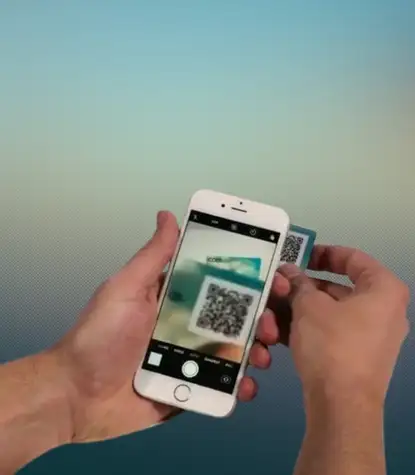 Collect visitor data without being invasive
Visitor research is critical, but difficult to collect.
Nubart cards are not only an innovative audio guide that provides a multilingual self-guided tour to your audience, but also an ideal data collector. Nubart collects usage and behavioral data from your visitors' smartphones anonymously, never violating their privacy.
As a Nubart customer you'll have a password-protected access to your usage reports. Included in these reports, among others:
Home country of the visitor
Visitor's native language
Visitors per day
Visitors by time-of-day
Duration of the visit
Ranking of most-listened-to tracks
Since every card has a unique code, we can do data mining for you. For example, we can answer questions like: "How many French visitors came to my museum during the afternoon?". Or: "Have Japanese visitors listened to track #14 more than Chinese visitors?"
Geo-scrolling, interactive maps with location
Your visitors can open an interactive map with all the points of interest and their location.
Outdoors, our geolocated audio tracks light up and scroll automatically to the top of the mobile screen as visitors approach a specific spot. In Android, this process is enhanced by a slight vibration of the mobile phone.
Our geolocation often works in offline mode or indoors. We can gladly offer a non-binding test to ensure this is possible in your venue.
See Nubart's interactive maps in action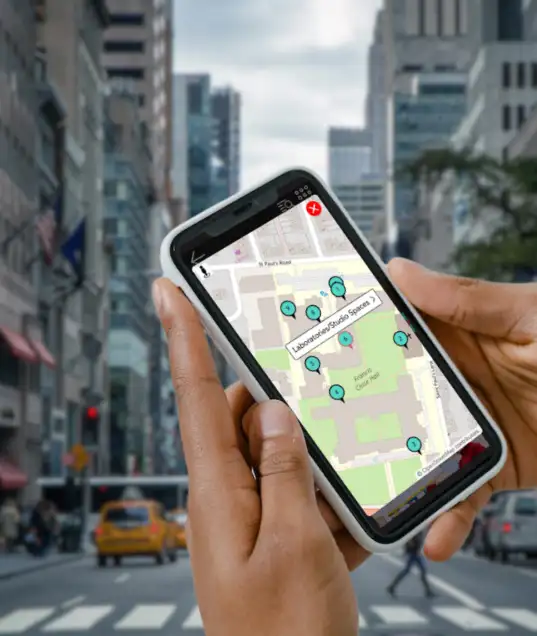 Ask your visitors what they like best
Our free data reports collect a great deal of anonymous information about your visitors and their behavior. Certain important information cannot be retrieved automatically, but you can ask your visitors to provide it to you.
That's why after the last track of every audio guide, the visitor can interact with your museum through a short, 5-question survey. Our two standard questions are:
general scoring of the exhibition on a scale from 1 - 5.
a text field for comments about the exhibition or about the audio guide.
You'll be surprised at how thorough and useful our visitor comments can be. Museums can receive visitor comments in real-time by email.
Your museum can select three additional questions from a list of options such as age and gender, as long as visitors choose to share this info with you. Thanks to our unique code system, the visitor can only answer the questionnaire once, ensuring the quality of the data. Incomplete answers are also captured.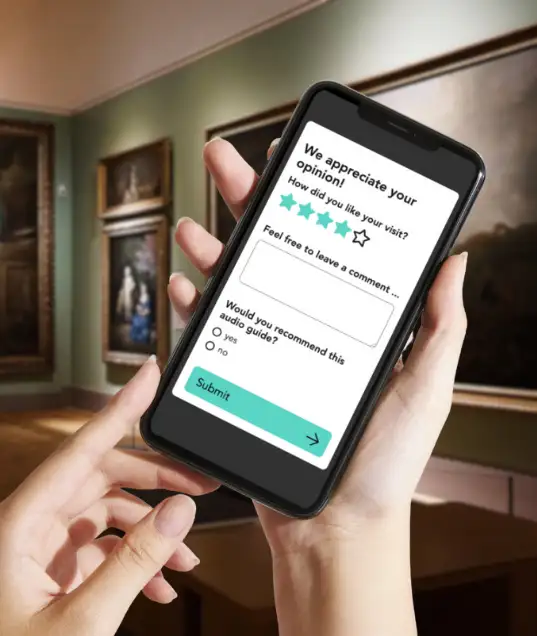 Issues with connectivity? We can help you
Our audio guide set in offline mode is ideal for museums that only have free Wi-Fi in the lobby or for audio tours in areas with poor data coverage or none at all.
Here's how it works: The code is initially scanned in an area with connectivity. All digital content of the audio guide is temporarily downloaded to the visitor's smartphone. No need to install an app or to consume memory! From this point on, the content can be heard in offline mode for as long as desired. Closing the browser will cause the content to disappear from the smartphone, but it can be accessed anytime by simply using the card again.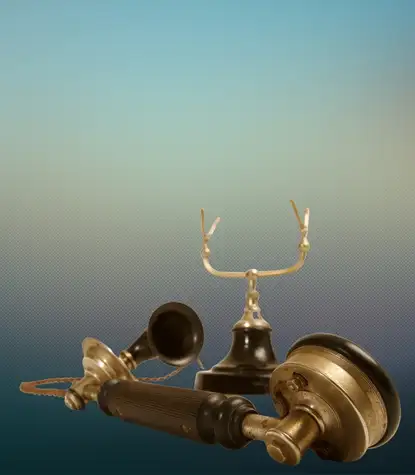 Services
Check Nubart's Services
Do you need script, translations and/or voice overs for your audio guide? Our production managers will get that done for you. We only work with professional translators, voice artists and sound editors. We offer three levels of service.
In Nubart audio guides you can integrate multiple multimedia elements: videos, images triggered by the audio track, upload-buttons for files or voice messages...
Business models
Check Nubart's Business Models
Pay-as-you-go
Nubart as a product: The museum simply purchases a number of customized cards and, if desired, commissions Nubart to produce content. The cards are valid indefinitely and the museum can distribute them until they run out. No recurring fees!
Revenue share
Nubart as a service: The traceability of our cards allows us to know exactly how many cards have been used and to invoice you every few months. Cards will be regularly supplied and content production can be rolled in. Cards can be sold extra or included in the admission fee.
Only for venues that meet certain conditions. Ask us!