Why an audio tour guide device if everybody has a smartphone ?
Easy to use
Both visitors and guide scan the unique QR-code on the cards. That's it!
No registration nor app-download required. (Only the guide has to register).
Affordable
Our Basic package, with 500 cards, costs less than renting a device and will have you covered for many trips.
Anonymous
Your visitors do not need to provide any personal information to use Nubart Live. It's completely anonymous!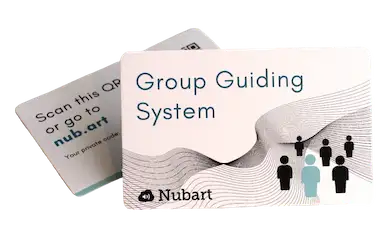 With multimedia guide
In our Medium and Professional packages, you can also include an extra module with a multimedia audio guide.
Easy to carry
A suitcase with an audio tour guide system is heavy to carry and attractive to thieves. Not our cards !
Hygienic
The group guiding devices must be sanitized after each use. Not our cards !
Eco-friendly
Devices generate harmful electronic waste.Our cards are printed on FSC cardboard with CO2 compensation.
Check Nubart Live's Use Cases
Use Cases
Guide your visitors around your factory floor in a very cost-effective way:
In combination with a unidirectional smartphone mic, Nubart Live is ideal for factory tours in noisy environments.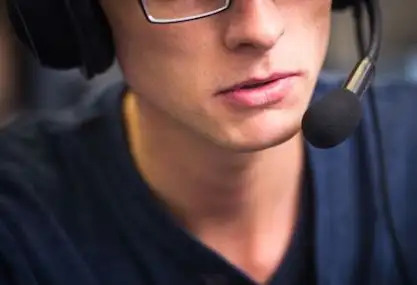 Simultaneous translation
Nubart Live can save you the costly rental of portable translation equipment:
Each interpreter registers and acts as a guide. Just distribute the cards to your audience grouped by language.
City tours
Nubart Live is a simple and affordable system to guide your groups through a city:
Forget about traffic noise and don't worry anymore if someone wanders too far away.
How does Nubart Live work
Customers using Nubart Live
Nubart Live's customers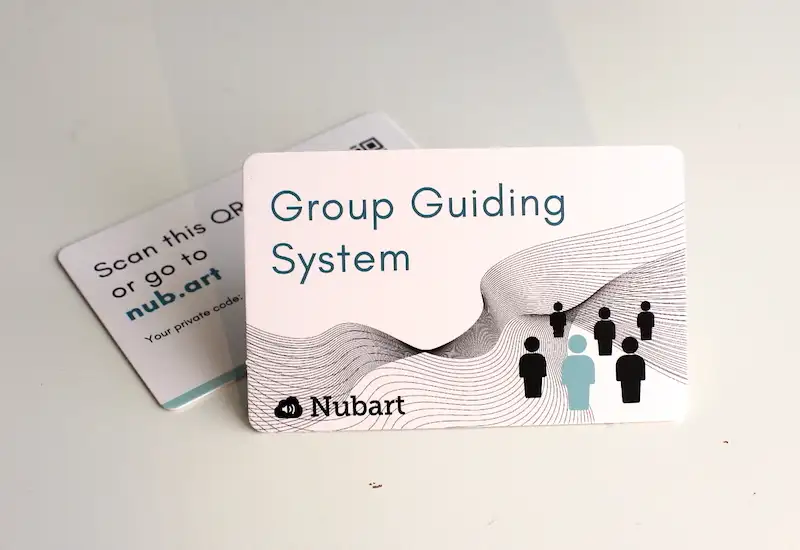 A. Raymond Tecniacero S.A.U (Spain)
Factory tours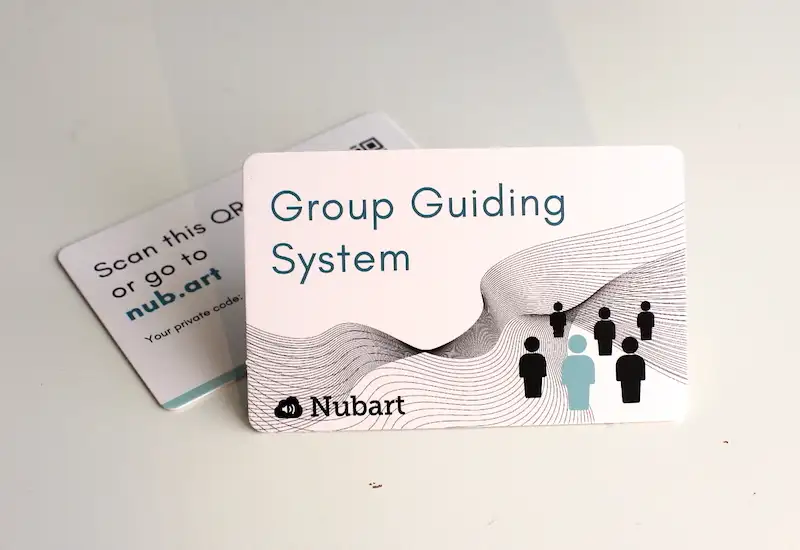 Barcelona Activa (Spain)
Trade-show visit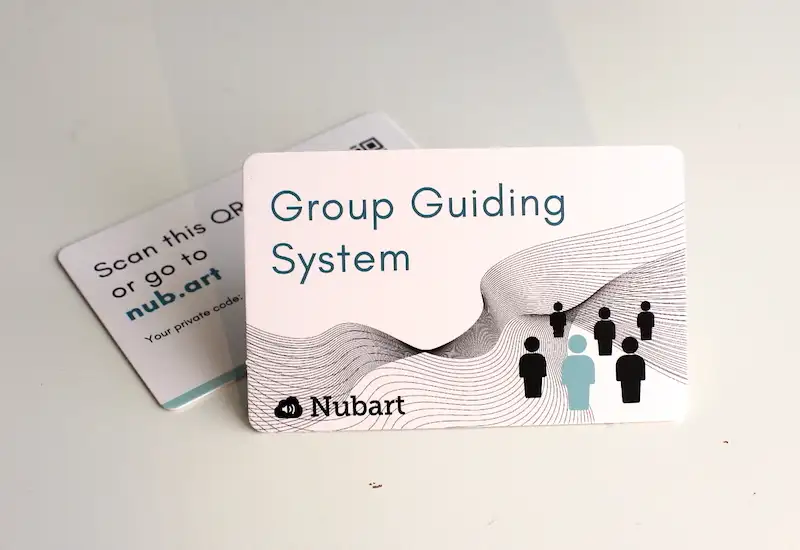 International Policy Group (Spain)
Trade-show visit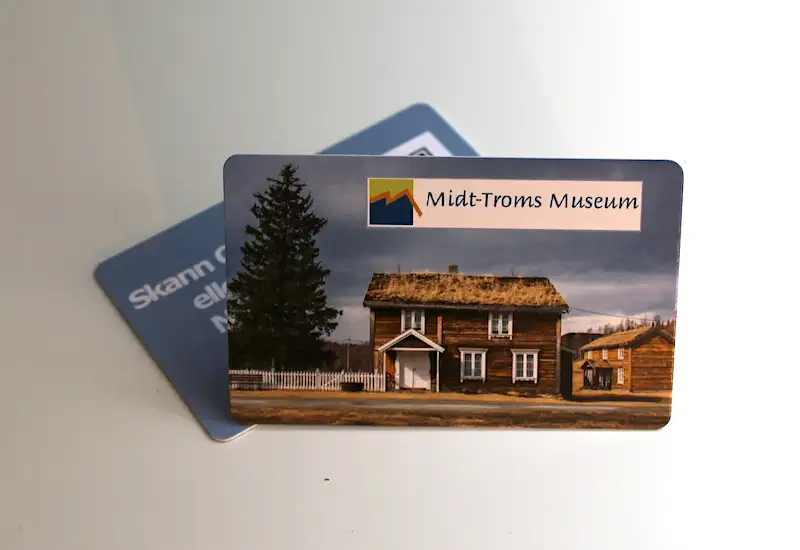 Mid-Troms Museum
Tour Guide System (Nubart Live)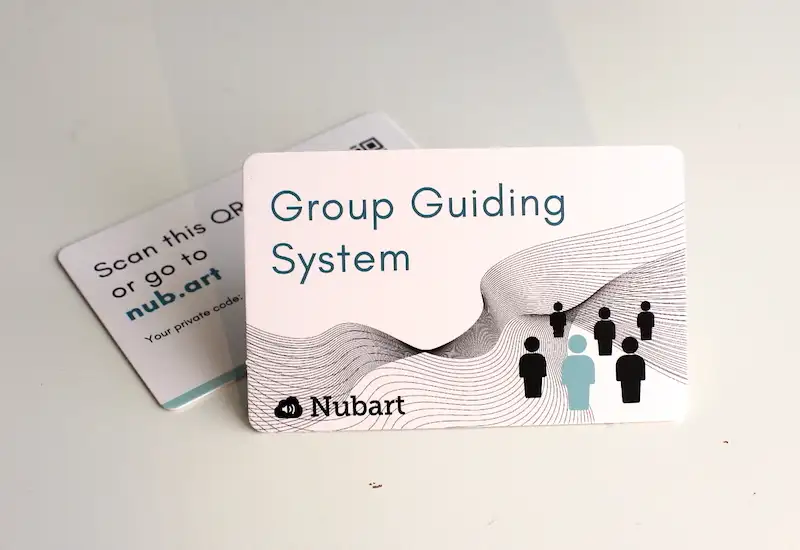 Betomax systems GmbH & Co.KG, Neuss
Tour guide system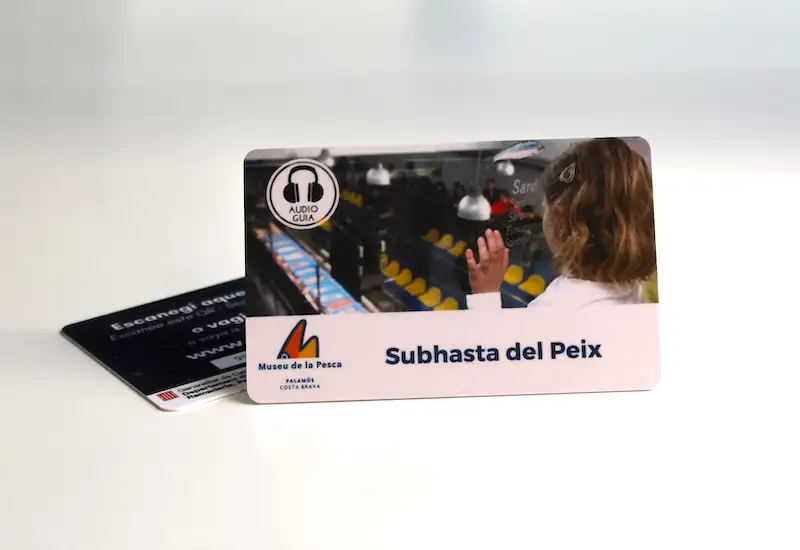 Fishery Museum - Palamós
Permanent exhibition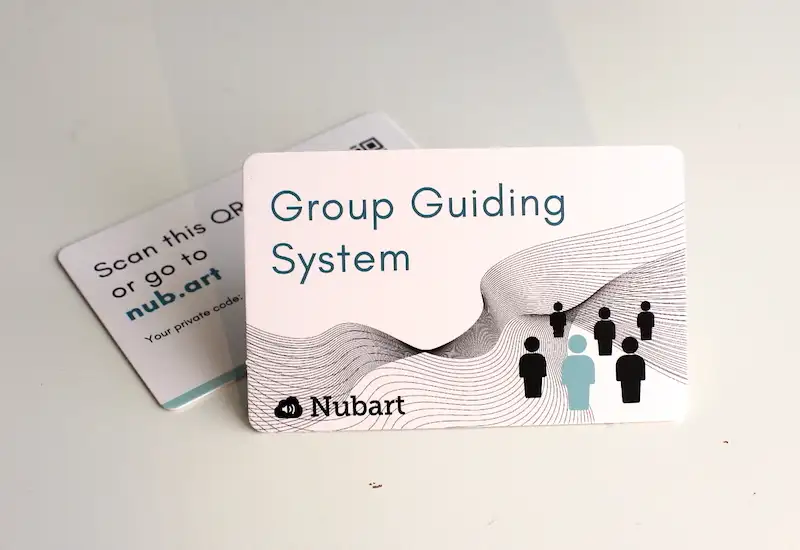 Neuman Aluminium - Austria
Factory tour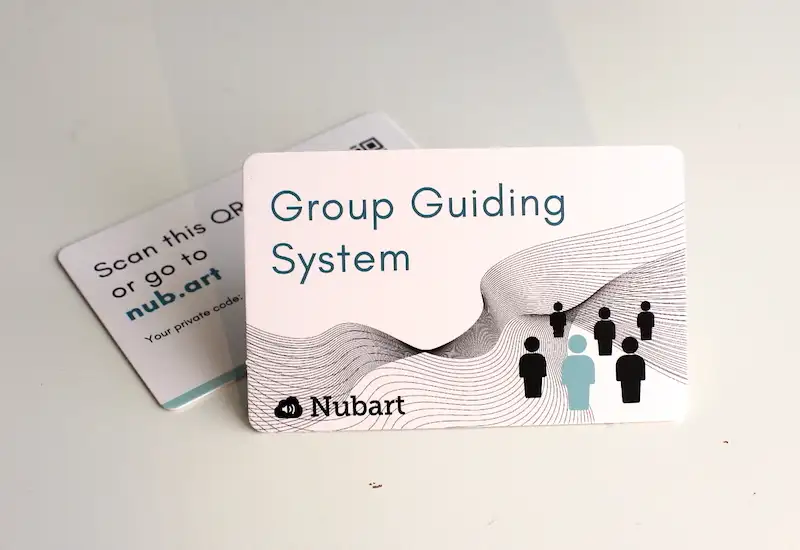 Colussi Group - Italy
Factory tour