Products
Check Nubart's Products
Get revenue and usage data by offering multimedia audio guide cards to your visitors. Easy to use, high takeup-rate.
Allow your guided-tour participants to keep a safe distance without bluetooth nor wireless devices. Group members just have to scan our card, no apps to download.
Enhance your on-site videos with synchronized soundtracks in several languages. Brightsign compatible. Visitors access the synced soundtracks directly on their smartphone.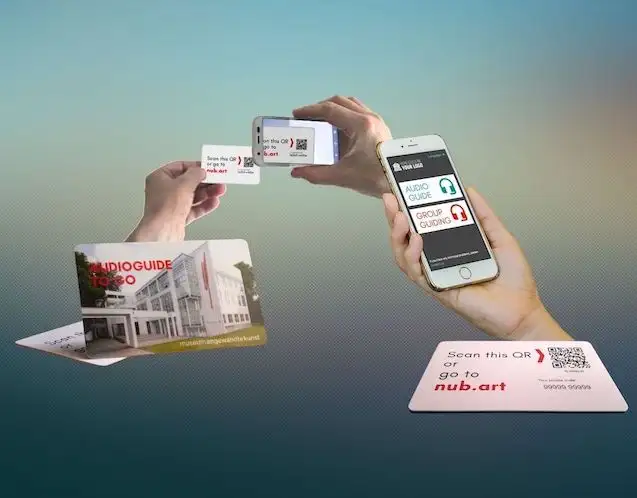 No devices, no apps and no logins required
Cards with individual codes are Nubart's distinguishing feature. Our cards act as a unique key to access a web-app (PWA) with multimedia content from a smartphone.
A perfectly hygienic solution to provide audio guides, multimedia guides, tour guide systems and other advanced features to museums, attractions and events, without the logistic hassle of traditional museum audio guide equipment.
The cards are non-transferable: they can be sold and generate revenue.
But they are also reusable: owners can keep their cards and use them again later.
Our cards are printed on recycled PVC, bio-PVC or ultra-compact cardboard and are are 100% CO2 neutral.
Use Cases
Check Nubart's use cases