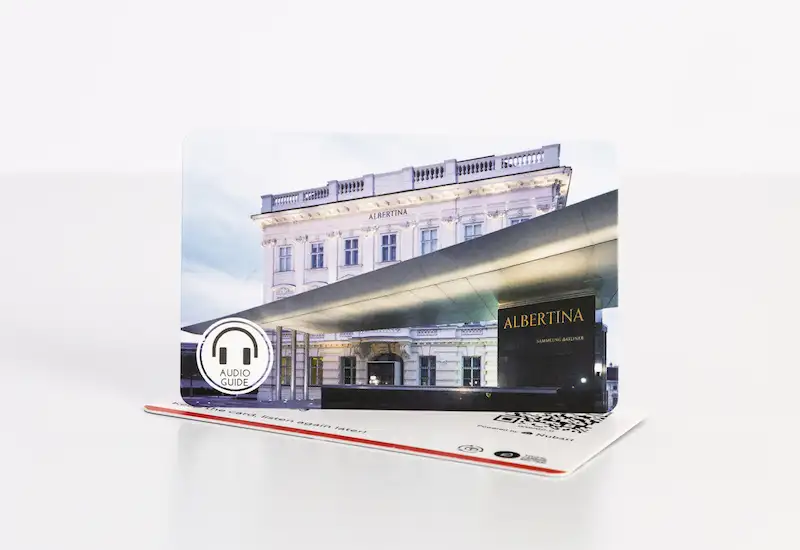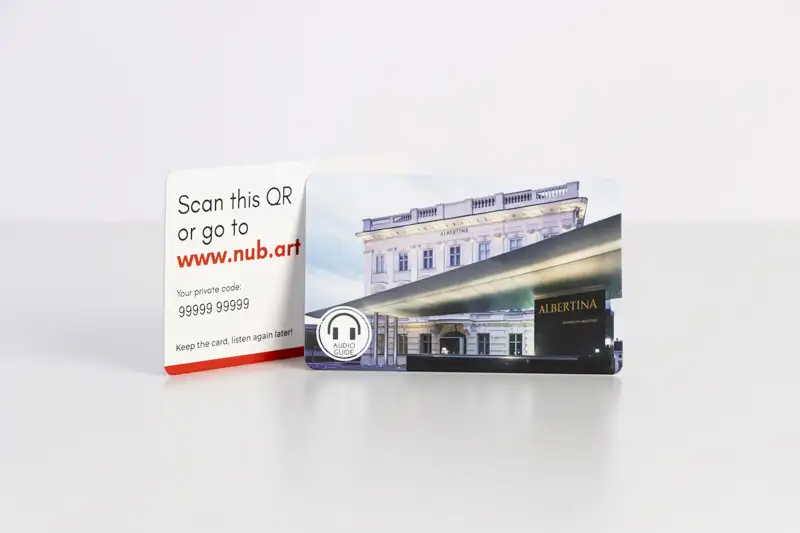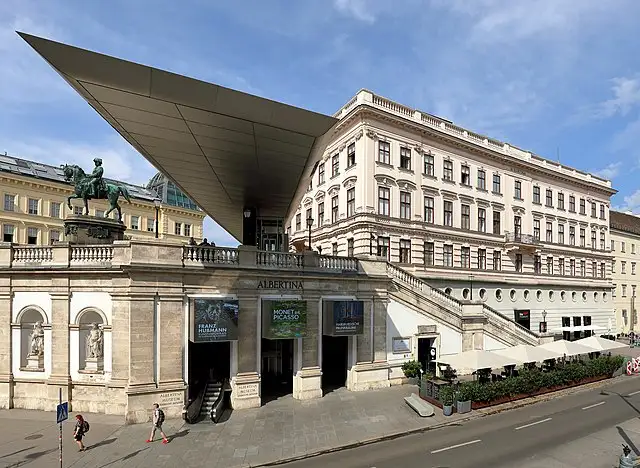 © Bwag/CC-BY-SA-4.0
Project information
Customer: Albertina (Vienna)
Product: Audio guide
Content production by Nubart: No
Year of launch: 2019
Project status: Active
Albertina's audio guide card
The Albertina is arguably Austria's most famous museum and has one of the most important collections of prints in the world. The museum receives almost one million visitors a year, with a large proportion of international visitors. The Albertina is located in the former palace of Archduke Albrecht in the heart of Vienna, and its historic rooms are open to visitors.

Nubart's audio guide card delivers the Albertina's permanent exhibitions in nine languages (German, English, Spanish, Italian, Czech, Russian, Ukrainian, Chinese and Japanese). The audio guide is regularly updated with content related to the temporary exhibitions. The audio guide's "archive" function allows access to the content of past exhibitions.

The audio guide has a modular structure and is offered in offline mode to avoid connectivity problems.