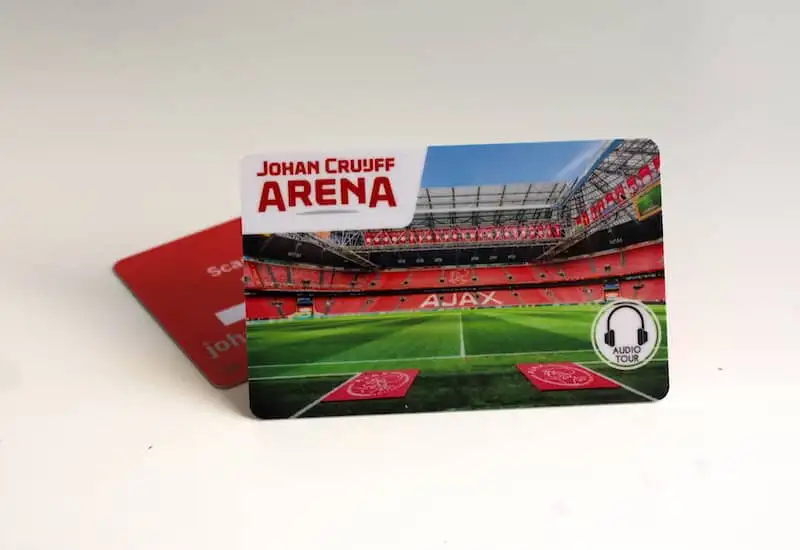 © Markus Unger/CC BY 2.0
Project information
Customer: Johan Cruijff ArenA (Amsterdam)
Product: Audio guide
Content production by Nubart: Yes
Year of launch: 2019
Project status: Inactive
Johan Cruijff ArenA's audio guide card
The Johan Cruyff Arena (also "Johan Cruijff Arena") in Amsterdam is the home stadium of football club AFC Ajax. It is the largest stadium in the Netherlands, with a a capacity of 56,130 people during football matches. The stadium is also used for concerts and big events, with celebrities like Tina Turner, U2, Madonna and Michael Jackson, among many others, who have performed here.

In 2019 Nubart produced an audio guide card to support foreign visitors during guided tours held in Dutch. The script was written for Nubart by Rogier van der Zwaan and we produced recordings in English, French, German, Italian and Spanish.

The audio guide has a modular structure and, in addition to the tour-relevant content, it also contains extra multimedia information for football fans.