Project information
Customer: FC Barcelona Museum (Barcelona)
Product: Audio guide
Content production by Nubart: Yes
Year of launch: 2023
Project status: Active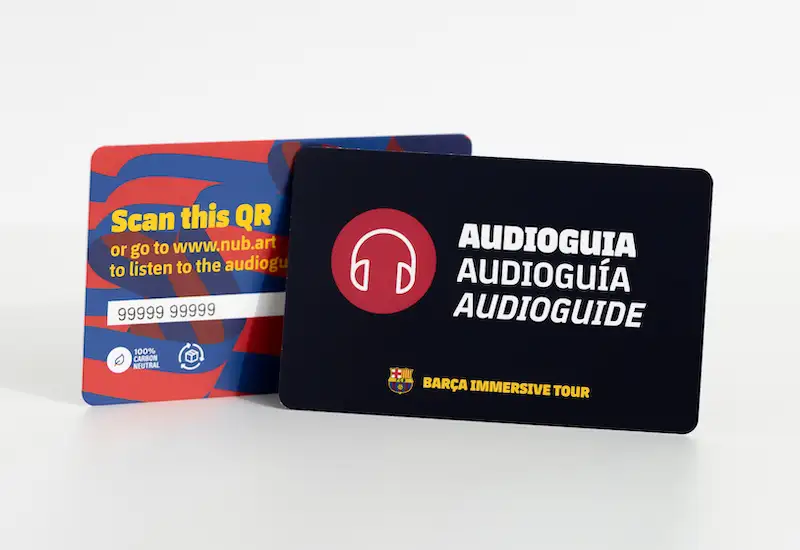 Audio Guide Card for the FC Barcelona Immersive Exhibition
The FC Barcelona museum is one of the most visited museums in Spain. Due to the complete reconstruction of the stadium and the temporary move to Montjuic, a new temporary location for the museum had to be found. The new temporary FC Barcelona museum is now located in the old Ice Palace building near the Palau Blaugrana. It has a surface area of 2,400 m2 and has taken advantage of the move to use the latest technologies such as virtual reality and immersive activities.
Nubart produced the audio guide in 14 languages (English, German, Catalan, Spanish, French, Italian, Portuguese, Dutch, Polish, Arabic, Russian, Chinese, Japanese and Korean) based on a script provided by the client.
The audio guide has also integrated the innovative Nubart Sync to stream the sound of the videos projected in the hall to visitors' smartphones in multiple languages and in perfect syncrhonisation.