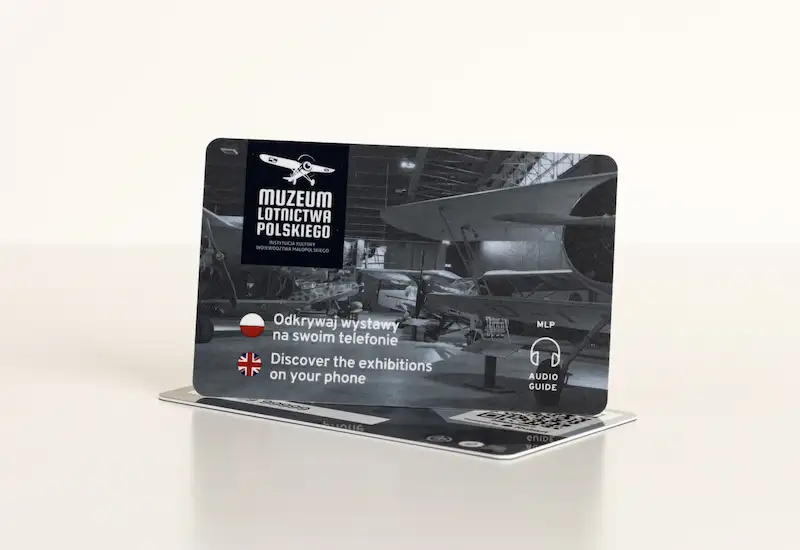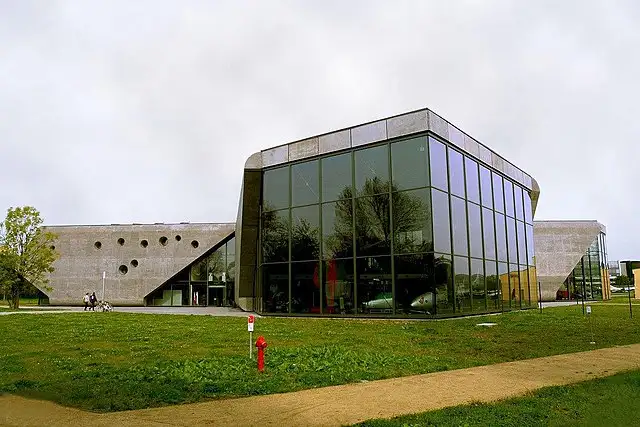 © mamik / fotopolska.eu, CC BY-SA 3.0 / Wikimedia
Project information
Customer: Polish Aviation Museum (Kraków)
Product: Audio guide
Content production by Nubart: No
Year of launch: 2022
Project status: Active
Polish aviation museum's audio guide card
The Polish Aviation Museum is located at the site of a no-longer functional airport in Kraków, Poland. According to the CNN, it is one of eight best aviation museums in the World.

The former airfield that hosts the museum was established by Austria-Hungary in 1912 and is one of the oldest in the world. The museum opened in 1964, after the airfield closed in 1963.

The museum used to display its collection of more than 200 old aircraft and aircraft engines in four hangars of the former airfield. In 2010 the museum added an impressing new main building made by Pysall Ruge Architekten with Bartłomiej Kisielewski. The shape of the building suggests an aircraft's propeller.

The audio guide has been produced by Nubart in a modular system with audio content in English and Polish that was provided by the museum.