Value propositions
Nubart's value proposition for guided factory tours
Plant tours without having to purchase or rent guiding equipment
Conventional tour headset systems are bulky and require complicated logistics. They must be sanitized after use. Batteries must be charged and in good condition. The range is often insufficient. They have to work in the country's own radio frequency, so you can't just take them with you on company trips. And the microphones of such devices often pic up all the surrounding noise, making it very difficult to provide for a quiet tour.
They are also neither environmentally friendly nor sustainable, as they are dedicated devices that quickly becomes obsolete.
Nubart Live's digital tour guide system is extremely simple to set up and use and alows you to follow social distancing guidelines. And all this without maintenance and without any channel interferences!
With Nubart Live, the connection is made via the Internet. The guide's smartphone acts as the transmitter and your audience's smartphones as the receivers. The cards serve as keys to establish this connection. Using a simple and inexpensive unidirectional lavalier microphone connected to the smartphone provides excellent results in cancelling out ambient noise.
And all this worldwide and without an app! With a very easy usability and without unnecessary extra features that innecessarily complicate handling.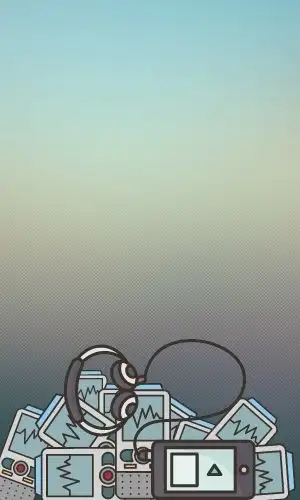 Browser-based factory tour, incredibly easy to use
With Nubart Live, the communication between guide and group works via the Internet. The guide's smartphone acts as a transmitter and the visitors' smartphones as receivers. Our cards serve as the key to establish the connection.
However, it is not necessary to download an app to make this happen, since our technology is fully browser-based.
Your plant guide has to log into Nubart's customer area, but your visitors only need to scan the QR code printed on their card and show them to the guide to let him scan them quickly as well. With our integrated QR code scanner, he can do it really quick!
Since we work with individual QR codes, all your guest remain anonymous: Neither the email address nor the cell phone number of the participants in the tour will be known to your guiding employee, which may be relevant for your VIP-tours.
Nubart's cards are reusable, but not transferable. You simply pay for the cards you've ordered, without having to familiarize yourself with the complicated licensing models of a tour guiding app.
Made of high quality cardboard, the cards do not expire and hardly take up any space. You can order them with Nubart branding or fully personalized. You can even use them to make other relevant content of your business accessible in them, such as price lists, presentations, videos or images.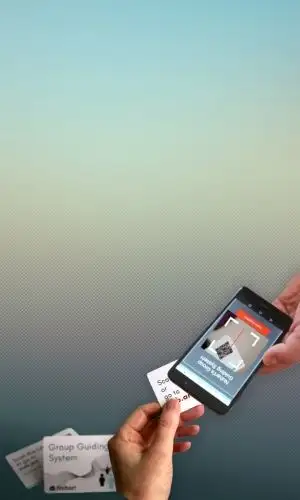 Customers using Nubart Live for their factory tours
Nubart Live's customers